Recreational Activities
While experiencing the Foodbuy Partner Summit in Asheville, NC, you will have the opportunity to network with other delegates while participating in one of the complimentary recreational activities below.
Swing into a round of golf on the legendary 18-hole course at the Omni Grove Park Inn. The 6,400 yard championship course has been played by PGA stars Bobby Jones, Ben Hogan, Jack Nicklaus and former President Obama. Feel a sense of pride and accomplishment after navigating the tree-lined fairways and bent greens with amazing views of the Blue Ridge Mountains all around.
Enjoy an excursion to the Biltmore Estate, custom designed by George Vanderbilt, the youngest son of an American family famous for its wealth. He opened his country retreat in 1895. His guests marveled at the magnificent residence containing 34 bedrooms, 43 bathrooms, and 65 fireplaces covering four acres of floor space. Vanderbilt traveled the world to furnish his home: art by Renoir, Whistler, and Sargent; exquisite 16th-century tapestries; and 24,000 books in seven languages. Completed in 1895, George Vanderbilt's 250-room French château is a real-life wonder. Relish a tour of the house as well as the expansive estate featuring Antler Hill Village, Biltmore winery, the gardens and an abundance of shops and dining.
Experience what everyone is talking about throughout Western North Carolina — Asheville's food culture! With a focus on farm to table menus and eclectic small plates, restaurants throughout the city are sure to satisfy your hunger for a culinary adventure. This excursion includes tastings and meet and greets with three local chefs.
Spend the afternoon with personal fly-fishing guides as you learn how to wade for trophy mountain trout. Enjoy fishing on some of Western North Carolina's most beautiful streams and learn from some of the area's best guides. All equipment and gear will be provided.
A French Broad River whitewater rafting trip takes you down the world's third oldest river. The river flows through the scenic Pisgah National Forest in the mountains of North Carolina. Class I-III French Broad rafting offers a perfect introduction to whitewater. Everyone receives a personal flotation device, helmet, paddle, and each raft will have a professional guide.
Located on a secluded ranch just north of Asheville, North Carolina that has been in the family for four generations, enjoy the view while touring the mountains from horseback. The picturesque trails pass through the high country, scenic mountain meadows and wooded areas of Madison County.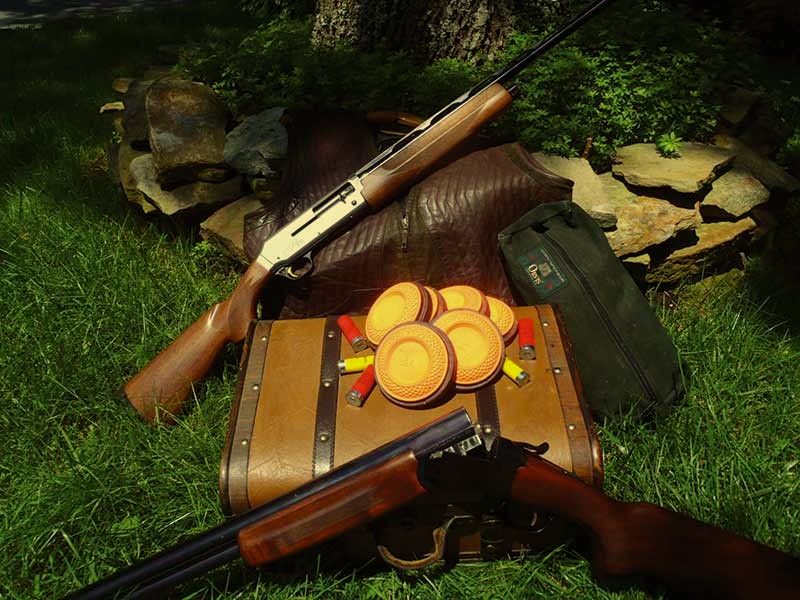 Experience a day out on the range! This clay shooting range has eleven different shooting stations laid out in natural surroundings including woods, fields and streams. And don't forget the mountain views! You will be provided with a gun rental, clays, ammo and instruction before hitting the course.
Art, History & Architecture Tour
Experience Asheville on a driving tour that sweeps through downtown Asheville and its surrounding neighborhoods to give riders a sense of the city and the "frozen in time" feel provided by its wonderful Art Deco architecture. Stops on the tour may include famous landmarks such as the Grove Arcade, the Vance Monument and Thomas Wolfe's boyhood home, all while winding through memorable areas like the Montford neighborhood and the River Arts District. The trip will include lunch downtown. Along the way, the tour will stop in Asheville's River Arts District to watch a live art demonstration.
Experience a private tour of Asheville's most famous chocolate shop. You will get to see where the local chocolatiers sort, roast, crack, winnow, grind, conche and temper chocolate in small batches. By directly importing fine flavor cacao from small farmers, they create a deeper connection to the source and summon the food geek within to elicit the best flavors each chocolate bean has to offer. The knowledgeable staff members are chocolate enthusiasts who are eager to share their passion. You will experience the entire process from cacao harvest and fermentation to chocolate bar, as well as have backstage access to the facility, and an in-depth tasting of the factory's chocolate.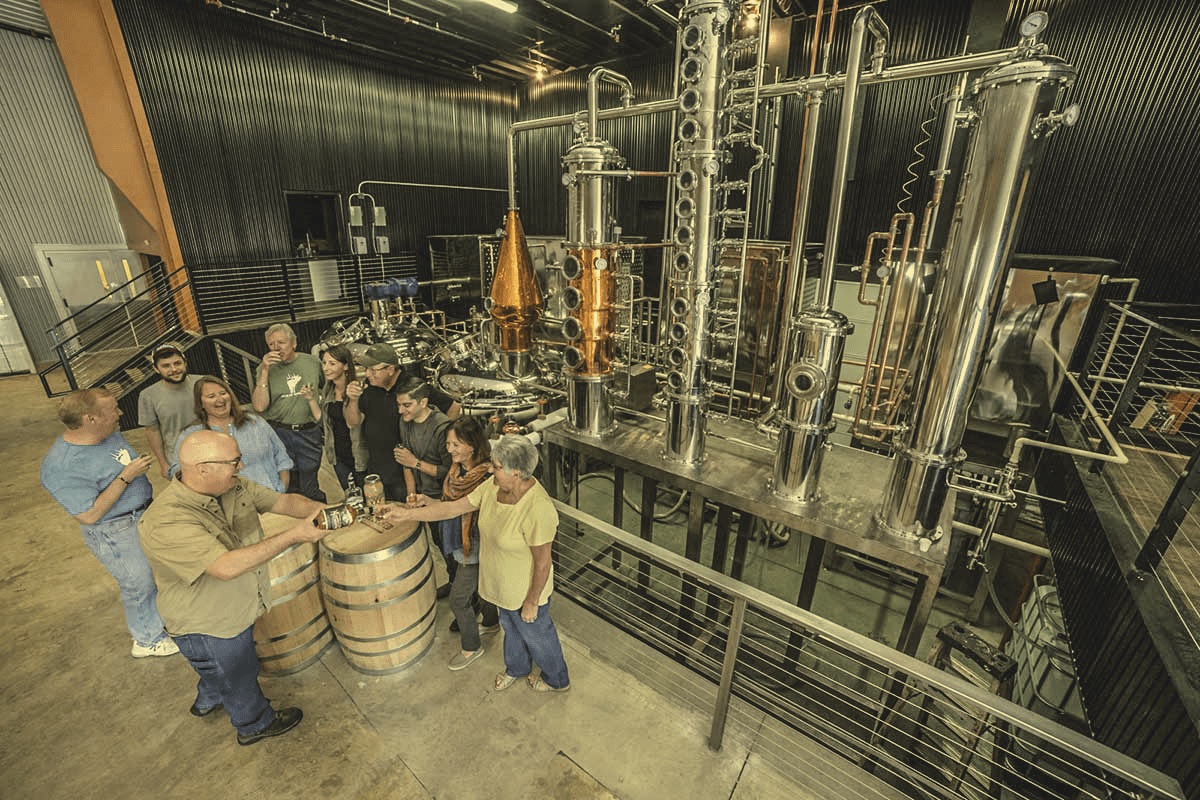 Add a twist to your trip with stops at local Asheville distilleries. Learn about different liquors with tours and tastings at two local distilleries and an additional tasting at a third local distillery. Following lunch downtown, you will be provided with master distiller access, insight into the distilling process, tastings of many local spirits and an educated introduction to the up and coming distillery scene of Asheville.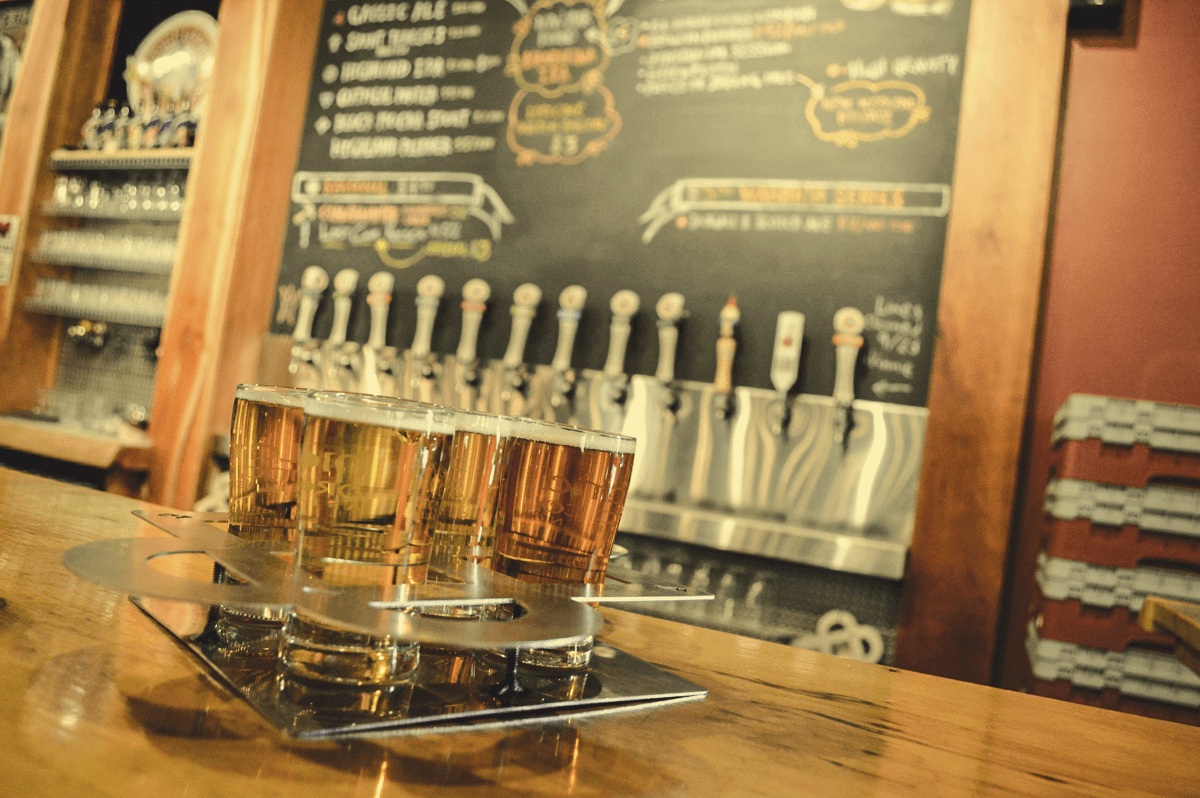 The Asheville area, often referred to as "Beer City, USA", features more microbreweries per capita than anywhere else in the US! Learn about the different beer styles and histories of these breweries while sampling several types of beer from around the area. You will experience a tour and tasting at two local breweries and an additional tasting at a third local brewery. The trip includes lunch downtown.
Whether you are a novice or an expert, this cooking class is for you! In a relaxed home setting, overlooking the expansive views of the Smoky Mountains, you will explore a variety of cooking techniques, local ingredients and exotic cuisines. The experience will be highlighted with a three-course meal for you to enjoy.
Test out your lumberjack skills with this exhilarating activity! Attendees will try their hand throwing an axe at a target using different techniques. Team up with your friends to compete in point based games to add a fun twist to the experience. A waiver is required for this experience.
Enjoy a relaxing afternoon at the world-renowned Grove Park Spa. The "walk in the clouds" pedicure includes shaping, exfoliation, creamy masque, imported oils, a paraffin dip and warm stones between your toes. The spa massage includes your choice of massage treatment for an afternoon of calm relaxation. Each spa treatment enjoys a special invitation to use all of the exclusive amenities the spa offers, including soothing mineral pools with underwater music, waterfall pools, sauna and steam rooms.